From Vancouver Island and across the mainland to Newfoundland, here are the spots worth discovering.
From a Pacific island co-op to a Québec hill known for its perfect glades, here are the secret ski destinations we love. They're hidden gems where the locals are friendly and the cafés are independent, where the views look out to some of the most beautiful places in the country, and where the lack of lift lines leaves those bluebird days wide open for skiing some of the best powder on Earth. Some of these resorts are brilliant for families; others are better suited to those who've been riding for a few years. Which spot would you love to ski?
British Columbia
Head to Northern BC's Skeena Valley in the Coast Mountain Range and expect no lift lines, just the kind of deep, consistent snowpack more famous resorts can only dream of; Shames gets 12 glorious meters of powder every season.
This community-owned resort is open on weekends only, but worth the trip as it provides an unrivalled 7,800 acres of unpatrolled backcountry powder. There's a kid-friendly ski school, 28 runs and natural glades.
35km east of the slopes — and home to 11,000 Kitselas, loggers, and ski bums — you'll want to make the town of Terrace your base. It's really laid-back, a bit like Nelson or Canmore before word got out and housing prices skyrocketed.
Day pass: $52.38, though check the website as prices are subject to change.
Who wouldn't want to go skiing on a Pacific island? A few hours north of Nanaimo, Vancouver Island's Mount Cain Alpine Resort has a peak elevation second only to Whistler-Blackcomb's, and the views from the slopes — all jagged peaks and tangled forest — are amazing.
With no chairlifts — just a couple of T-bars and a beginner's tow — this is a low-key but great resort. Built by loggers 35 years ago and run by a local co-op today, Mount Cain's open weekends and select Mondays only, which means you're practically guaranteed fresh powder on its 21 runs.
To make a holiday of your Vancouver Island stay, you could mix up your ski destinations with stays at both Mount Cain and Mount Washington Alpine Resort, or spend midweek surfing in Tofino; the swell's typically at its best and most consistent in winter. Just remember your booties.
Don't expect mediocre $20 burgers on the hill. Head to the Cain Cafe for housemade huevos rancheros, organic coffee, and locally-brewed kombucha. Friday night is jam night at the lodge. Stay by the hill one of the half dozen cabins, or at the hostel-style accommodations to get in on the action.
Day pass: $49.50, though check the website as prices are subject to change.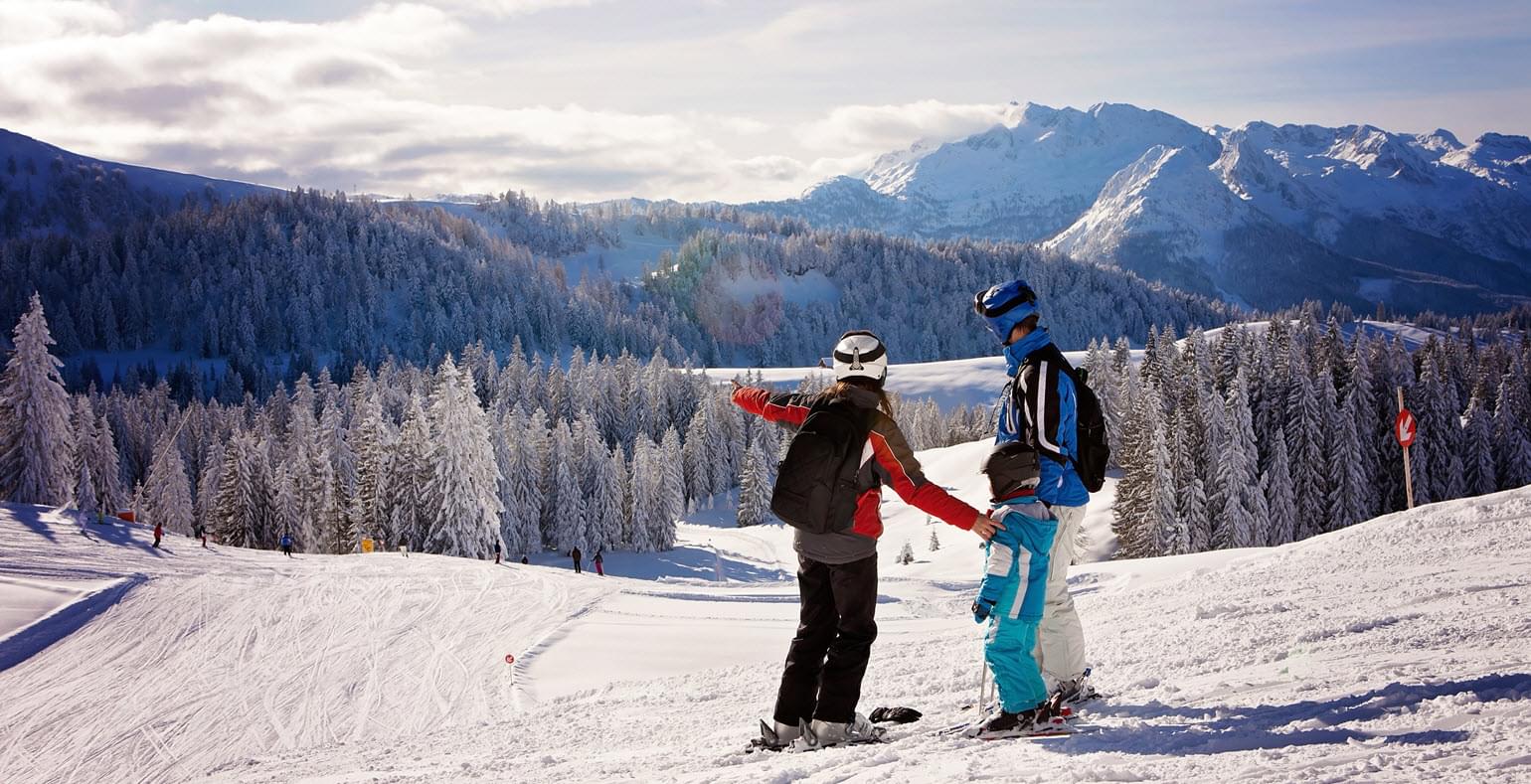 Alberta
Directly across the Continental Divide from Fernie, southwest Alberta's Castle Mountain is known for its long, steep runs: The Desperado is the most continuous vertical ski run on the continent, with 1,700 vertical feet at 38 degrees. Lots of people love how much they can practice their turns here, but — even though there are a couple of green runs and a little bunny slope — this probably isn't the ideal hill for taking little kids or beginners. Saying that, intermediates and above will love it here. Expect no high-speed lifts and no quaint resort village, no glitz and also, no lines. Instead — 78 trails, 8 alpine bowls, and an average 9 meters of snow each year.
This is one of the windiest spots in Canada, and that's a good thing. Those Chinooks often whip up the powder and cover old tracks on the runs.
The après isn't super strong in your base town of Pincher Creek, 30 minutes east. Head to Leo's Pub and Grill on a weekend, though, and you'll no doubt find a bit of a party going. Or set off early from Calgary, 2.5 hours north, and make Castle Mountain a day trip.
Day pass: $74, though check the website as prices are subject to change.
With 86 runs, two terrain parks, and 7 lifts, Marmot Basin is a decently-sized resort. A solid all-rounder with 3,000 vertical feet across 1,675 acres of terrain in the heart of the Canadian Rockies' biggest national park, it goes without saying that the mountain views from the slopes are exceptional.
Marmot's also really well geared for kids. All the instructors are trained to work with children, and for 4 and 5 year olds there's Little Rascals Nursery: You get to spend the day riding the powder stashes at Eagles East and Caribou Knoll; the little ones get supervised nursery care, a couple of ski lessons, and lunch with their new friends. Teens will probably want to take the Terrain Park intro where they'll learn the foundations and basic moves with pro freestyle instructors.
20 minutes away is Jasper, a sweet little mountain town which prides itself on being the kind of place that doesn't have a Starbucks or McDonald's. The local Legion is the social hub, with great bands playing nearly every weekend. The Athabasca Hotel (locally known as the Atha-B) is an another solid late night hub, and their breakfasts — especially the eggs Benedict — is excellent.
For properly good sushi — not just tourist town good sushi — head to Oka at the Fairmont Jasper Park Lodge, an excellent one-man operation run by Chef Tatsuhiko Okaki.
Day pass: $89.95; $67.50 from January 14 – 29, though check the website as prices are subject to change.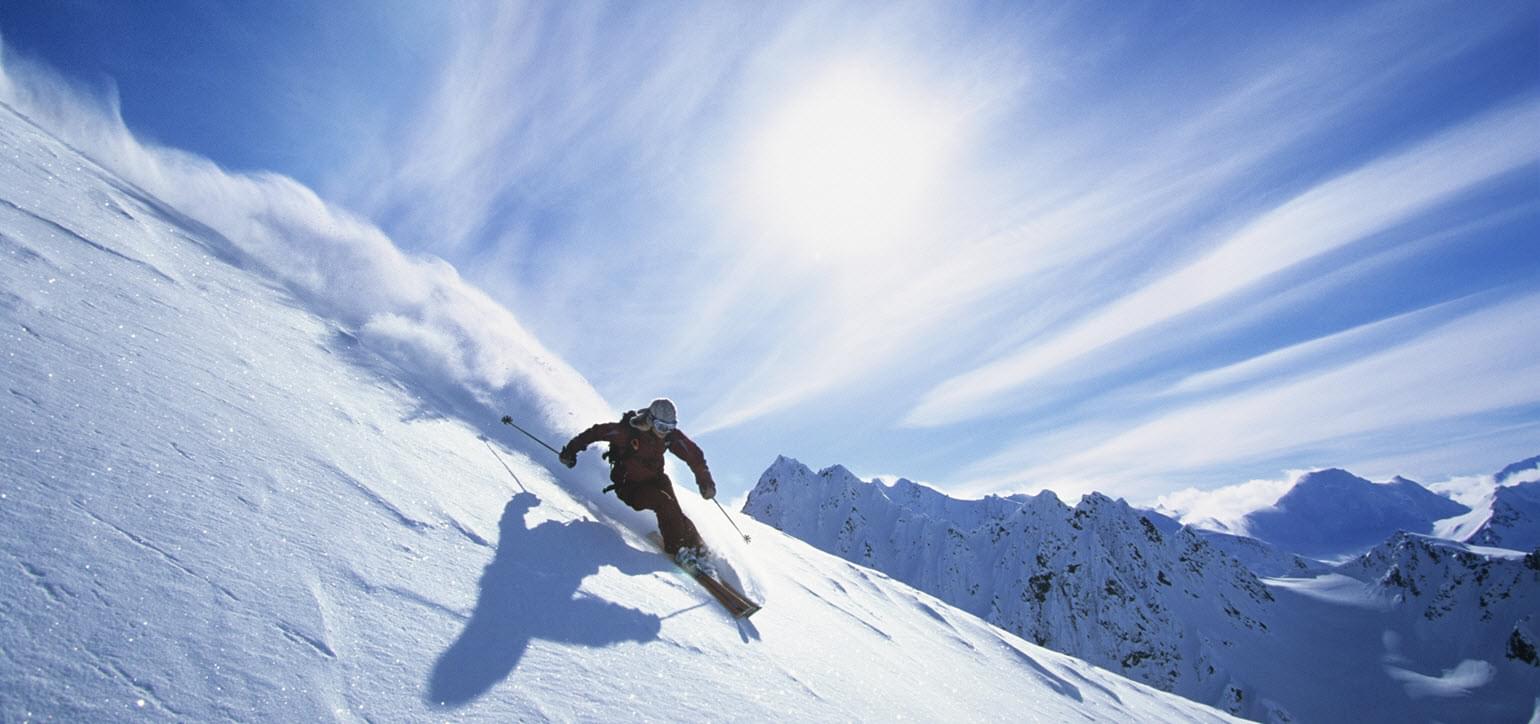 Québec
A couple of minutes outside the village of Sutton, and only 90 minutes southeast of Montreal, Mont Sutton resort has 60 downhill runs spread across 230 acres, with solid options for both beginners and experts (15 easy and 16 extreme trails).
This is a brilliant family-friendly option: There's a learning skills park for little ones as well as a daycare and family zone, but what Sutton's really known for is its glades. Consistently winning the resort plaudits from the ski magazines, 45% of its runs are tree-lined, which is super for conserving the snow, protecting you from any wind, and for giving you the feeling of being close to nature while you ride.
Day pass: $62.60, though check the website as prices are subject to change.
In eastern Québec's remote Gaspé Peninsula, Miller Mountain is surrounded by the Chic-Chocs, which are some of the highest mountains in the province. This resort gets an average 5.16 meters of snow a season, more than any other resort in Québec, and it's suitably proud that here you only ever ski on natural snow — no snow cannons, ever.
The hillside town of Murdochville has a population of less than a 1,000, so don't expect any wild after-parties. Saying that, you can always bring the party with you. Miller Mountain is closed weekdays…unless you and 24 friends come and have the hill opened just for your group. Imagine 22 runs and a 280-metre vertical drop, just for you.
Day pass: Approx $30
Ontario
In the mountains of the Great Canadian Shield, Searchmont is a great all-rounder. It gets the highest average snowfall of any resort in Ontario — 3.36 meters — there are 18 long runs, a solid 750 vertical feet of riding, and fun annual events like March Break — a retro-party where everyone gets in costume. It's also solidly kid-friendly, with a highly-rated ski school for beginners.
The hill is 40 minutes north of Sault Ste Marie. Northern Ontario's third-biggest city is pretty sleepy, but that doesn't really matter when the surrounding area is so beautiful. While you're in town, go check out Loplops, a hip art gallery, martini lounge, and music venue where the beer comes from local microbreweries and the wine list is award winning.
Day pass: $55 on weekdays, $60 on weekends, though check the website as prices are subject to change.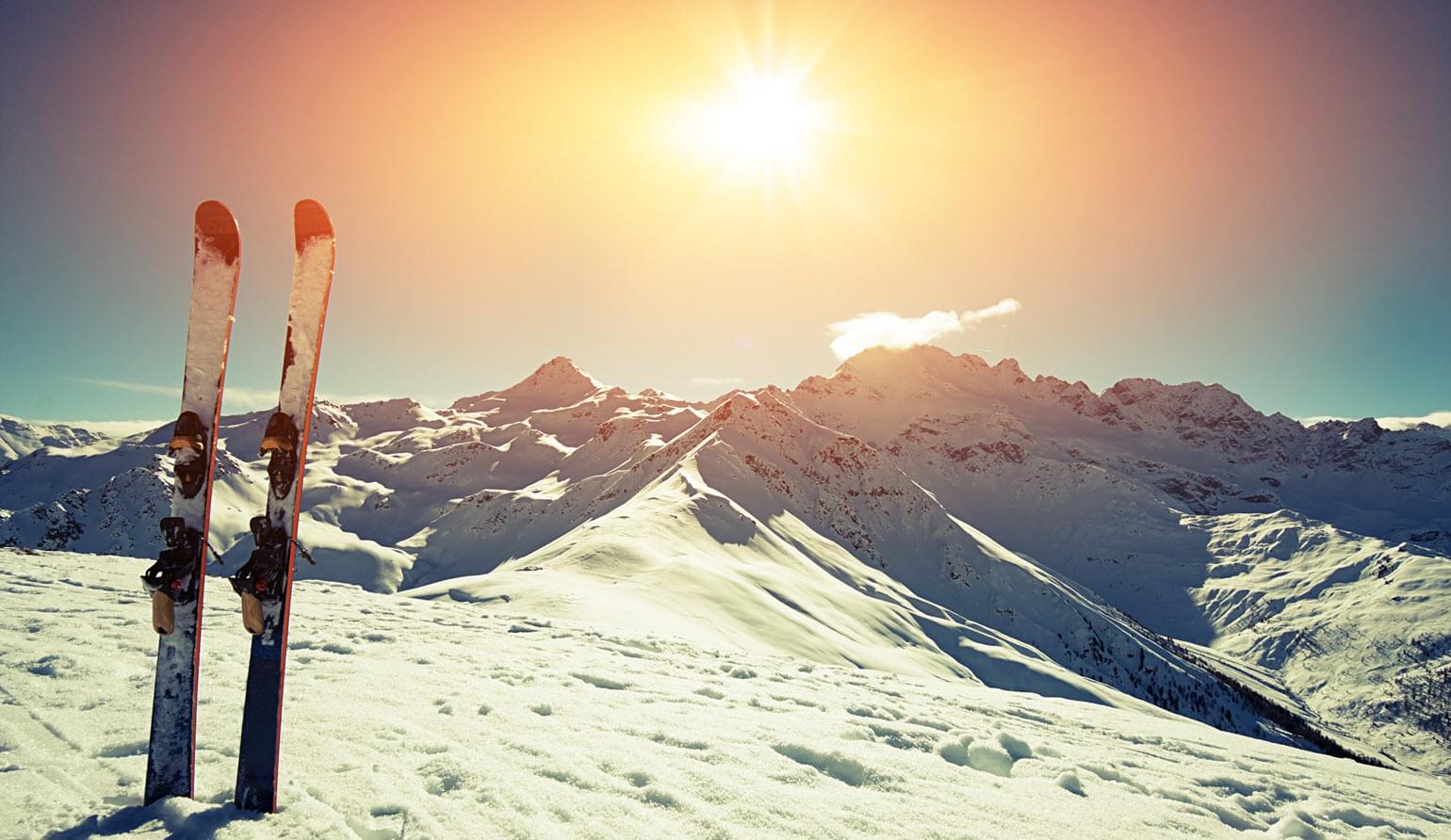 Atlantic
Atlantic Canada isn't known for its skiing, but there are a smattering of decent resorts across the islands. On Newfoundland's rugged west coast, Marble Mountain is the largest, with 39 runs across 225 acres. It also gets a respectable 5 meters of snow a year and has the biggest vertical drop — 519 meters — of the east coast resorts.
Steady Brook is 7km west. The snowiest town in Atlantic Canada, the local nightlife isn't exactly thumping like St. John's, but Broadway's a hot drinking spot, and you'll get excellent seafood at just about any of the local restaurants.
Head here and you're less than an hour from Gros Morne National Park, where you can go cross-country skiing in one of the country's finest wilderness areas.
Day pass: $60, though check the website as prices are subject to change.
This article is intended as general information only and is not to be relied upon as constituting legal, financial or other professional advice. A professional advisor should be consulted regarding your specific situation. Information presented is believed to be factual and up-to-date but we do not guarantee its accuracy and it should not be regarded as a complete analysis of the subjects discussed. All expressions of opinion reflect the judgment of the authors as of the date of publication and are subject to change. No endorsement of any third parties or their advice, opinions, information, products or services is expressly given or implied by Royal Bank of Canada or any of its affiliates.