6 Affordable and Healthy Meals to Help You Save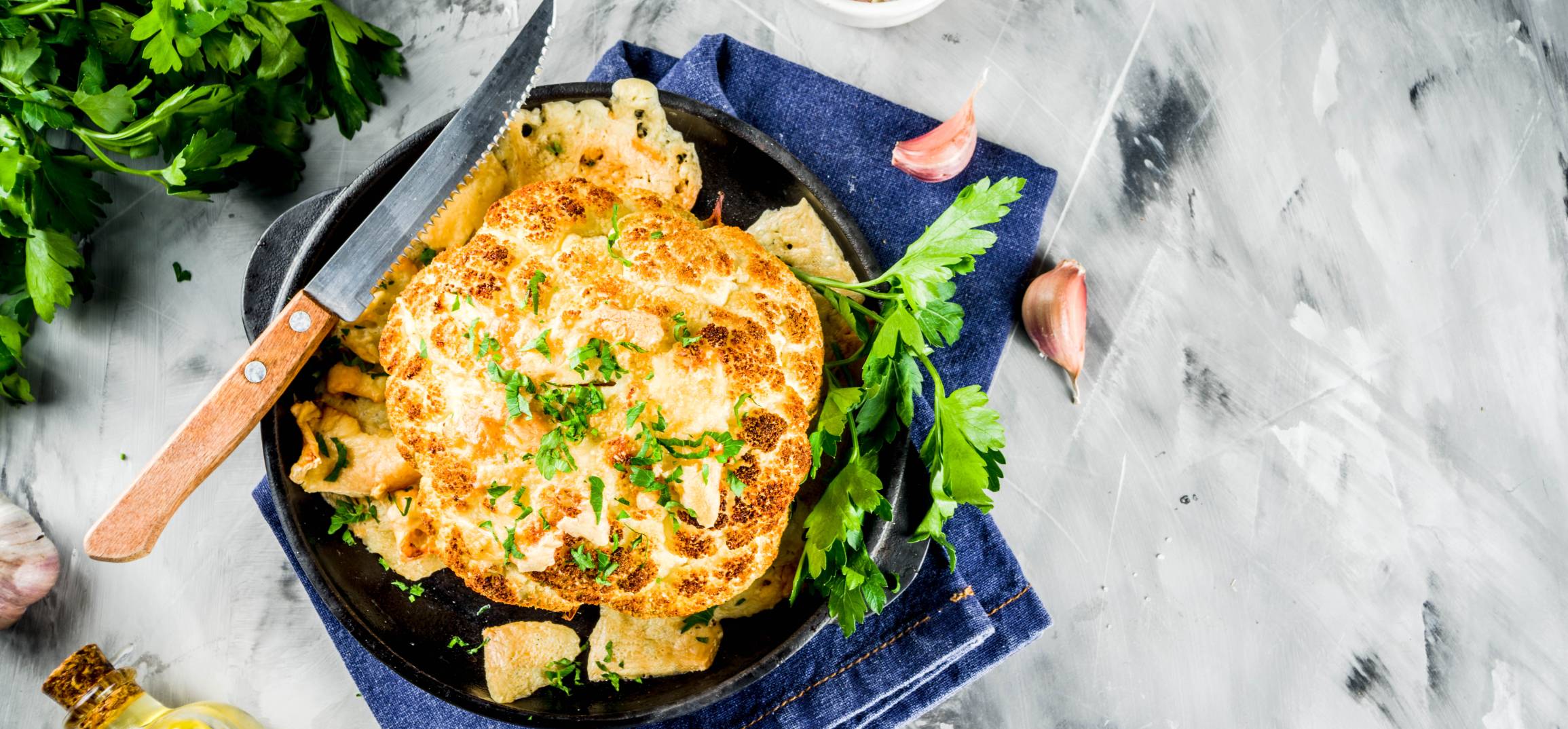 By Bonny ReichartDecember 28, 2022
Try these six delicious and low-cost meal ideas to help keep your new year spending and eating resolutions on track.
Despite the bewildering pace of change over the past few years, certain things can still be counted on. One example? The spending, eating and excess of December giving way to a leaner January.
Rather than focusing on my need to cut back, I prefer to see the dawning of an unblemished year as an opportunity for a virtuous new start. When it comes to food, I like to think of the antidote to overspending and overeating as two sides of the same coin: Swap lighter, healthier ingredients —like leafy greens, fresh vegetables, and lean proteins — for the heavier, more expensive stuff, such as meat, butter, and cheese, apply a bit of creativity and voilà, dinner is ready.
In the spirit of what The New York Times Cooking editor Sam Sifton calls "no-recipe recipes," here are some cheap and healthy menu ideas with minimal rules and tons of flexibility. Use more or less of what you like, substitute with what you have on hand, and improvise as you see fit. These "no-recipe recipes" make two servings but can easily be scaled up.
Udon with shiitake mushrooms and edamame
Cook two portions of frozen or shelf-stable udon noodles according to package instruction. Meanwhile, thaw a big handful of frozen edamame and slice one cup of loosely packed shiitake mushrooms. Warm a drizzle of vegetable oil in a hot pan and briefly sauté the mushrooms. Add drained udon noodles and edamame. Season with a spoonful of soy, sesame seeds and a little hot sauce (if it's your thing!).
Savings tip: Dried shiitake mushrooms are a bargain and can be easily rehydrated just before use.
Spicy beef salad
A little beef goes a long way when it's more of an accent than a main. Start by making a dressing by juicing half a lime and adding a pinch of sugar, a dash of fresh or dried chili, a teaspoon of sesame oil and a hint of fish sauce, if desired. Add one sliced green onion. Thinly slice one small, cooked steak (any kind — leftover is great!) and add to dressing. (If dressing seems too scant, you can add a little water.) Arrange lettuce, arugula or spring mix on a platter and add your dressing and beef slices overtop. Garnish with fresh coriander, roasted peanuts or sesame seeds — or all three.
Savings tip: When looking for less expensive cuts of meat, try skirt, tri tip or flank.
Chicken and mint salad, Vietnamese style
Here's another satisfying and refreshing dinner salad. Again, starting with a dressing. In a small bowl, combine a splash of rice wine vinegar, a squeeze of lime, a pinch of sugar, half a clove of squished garlic, a small glug of vegetable oil, a pinch of salt and/or a dash of fish sauce. Slice any kind of prepared or leftover chicken and add to dressing. Shred ¼ of a cabbage and one carrot by hand or with a food processor. Transfer vegetables to a serving dish and add the chicken with dressing. Mix well and garnish with tons of fresh mint.
Savings tip: Chicken thighs are far less expensive than breasts and have more flavour.
Seared tofu or salmon with wilted greens
Season salmon or tofu with salt and pepper (if using tofu, dry and slice it first), and brush with vegetable oil. (Pro tip: avoid using olive oil as it smokes at high temperatures.) Once a non-stick skillet is quite hot, cook the fish or tofu for 2-3 minutes per side, not moving or turning until it begins to release and a crust forms. Remove from the pan and set aside. Take the pan off the heat, add a small spoonful of oil and a sliced shallot. Return to medium heat. When shallot is sizzling and fragrant, add chop-sturdy greens such as kale or chard, and sauté until wilted. Season with salt and pepper. Transfer greens to a serving plate and top with salmon or tofu.
Savings tip: Atlantic salmon is typically a budget-friendlier fish option, and it's often on sale. But if you're on a super tight budget, tofu offers even more bang for your buck.
Whole baked cauliflower
This one's vegan and very wow! Wash and remove the leaves and stem from a cauliflower. Rub generously with olive oil, season with salt and 1-2 teaspoons of spice such as za'atar, sumac or smoked paprika. Place in a Dutch oven (or a deep oven-proof covered pot) and pour a small glass of water on the bottom. Cover and bake at 425 degrees for 30-40 minutes or until somewhat tender. Remove lid and continue baking until cauliflower becomes brown, crispy on top and very tender, about 40-50 minutes. Garnish with sesame seeds or chopped parsley and serve with store-bought tahini thinned with the juice of one lemon and a little water.
Savings tip: Make your own tahini to bring the cost of this dish even lower.
White bean stew
In a Dutch oven, sauté one sliced onion in a little olive oil. Add a clove of squished garlic and sauté just a minute longer. Add one can of whole Italian tomatoes, roughly cut (you can do this right inside the can) and simmer for 15 minutes. Add one can of rinsed white beans and simmer another 15–20 minutes. Season to taste and just before serving, add a big handful of chopped fresh oregano. Serve with crusty toast and maybe a little grated Parmesan.
Savings tip: Keep Parmesan rind to toss into soups or stews for extra flavour.
Enjoy!
Things our lawyers want you to know