3 Digital Financial Scams to Look Out for Today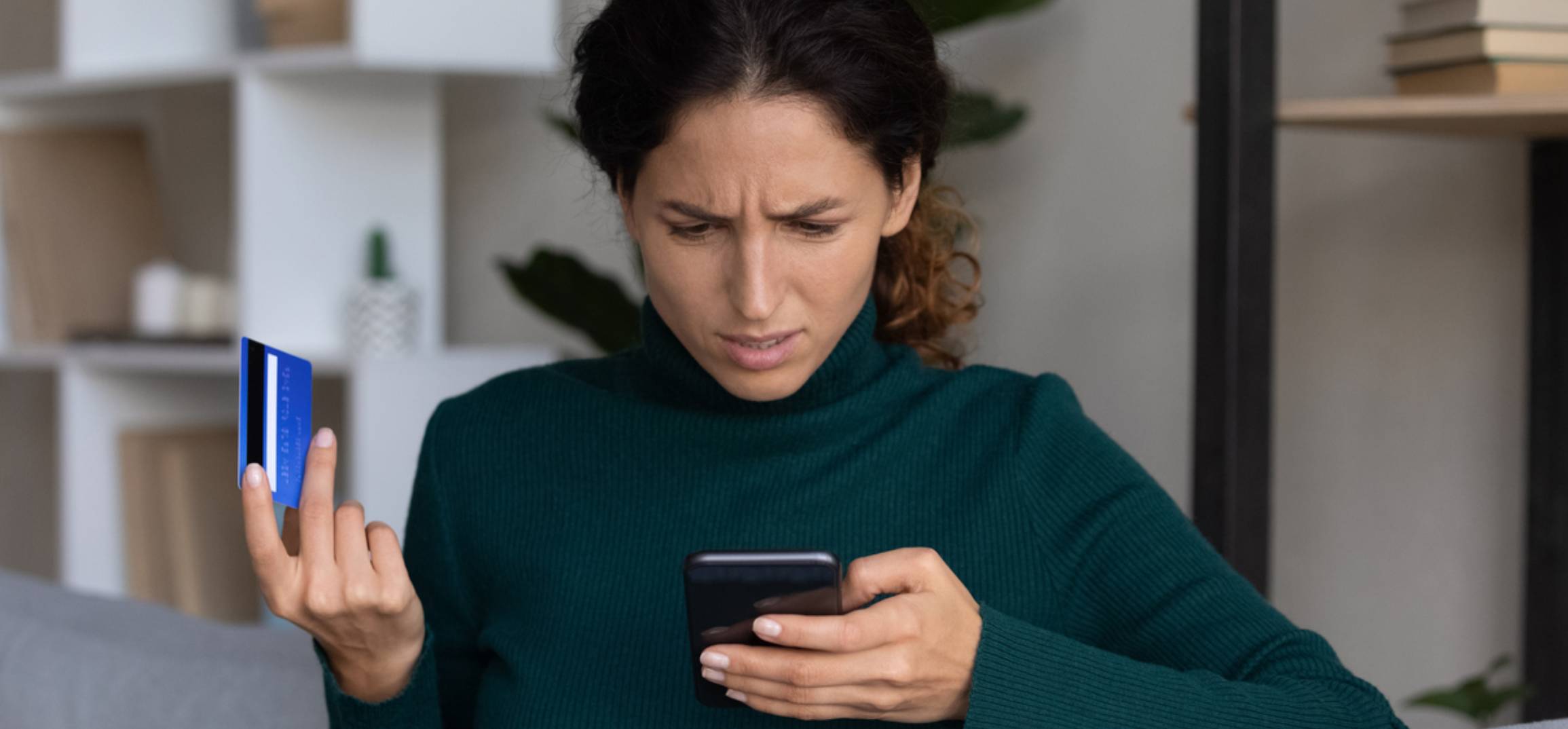 By the Inspired Investor teamMarch 3, 2023
Cyber fraud cost Canadians over $530 million in 2022. Learn how to spot the danger signs and keep your money safe.
Turns out, old dogs can learn new tricks, at least when it comes to financial scams. Whether it involves social media, cryptocurrency, taxes or romance, financial fraud is more sophisticated than ever – and Canadians are paying for it.
In 2022, the Canadian Anti-Fraud Centre (CAFC) received more than 90,000 fraud reports that resulted in over $530 million in losses. Investment fraud – a scam that lures victims with promises of getting rich quick – accounted for the majority of the losses, coming in at almost $309 million. Understanding the types of fraudulent activity out there can help you recognize if it's happening to you or someone you know. Here are some of the latest ones to keep on your radar.
Digital Currency and Cryptocurrency Scams
First, what is digital currency? It's a digital asset stored and managed on digital computer systems, usually over the internet, which does not exist in a physical form. The structure of digital – or crypto – currency may allow it to exist outside the view of government and regulators.
"The potential to provide significant returns in a small amount of time has made crypto very attractive to investors – especially those that are comfortable with a higher level of risk," explains RBC's HSBC Integration Lead for Fraud Management Ryan Wilson.
There are multiple avenues that cryptocurrency fraudsters use to find victims, including social media. If you follow celebrities or executives, sometimes it can be easy to be tricked into following imposter accounts, says Catherine Guerra, Senior Manager, Channel Authentication at RBC. "The same applies to cryptocurrencies, where malicious, impersonating bots are rampant."
She says individuals may see ads on the internet that take them to a fake website that's designed to resemble a valid startup company. Scammers may also trick crypto investors with fake apps, available on legitimate platforms such as Google Play or the Apple app store.
More traditional methods such as phishing email are also used, with messages appearing to come from someone in your contact list or from a legitimate crypto currency exchange, says Guerra. "In some unfortunate cases, it could be a trusted friend or family member who has also invested funds with the scammer and is inviting others to also benefit from this 'once-in-a-lifetime opportunity'."
+ Red flags to look out for 

A so-called advisor giving advice on investing in cryptocurrency
Being rushed or pressured into investing in cryptocurrency
A promise or guarantee of returns (because of the volatility of cryptocurrency)
Not having access to your cryptocurrency account. You should be provided with some sort of user name/ID and password to perform trades and look at your account information
"Cryptocurrency-related scams is one of the fastest-growing areas we're hearing about," says RBC Fraud Communications manager Melanie Bakx. "It's one that is lesser known, and there's a lot to be aware of."
Romantic and Dating-App Scams
With the increased popularity of dating apps – particularly during the pandemic – romance scams are spreading quickly. In fact, this is second on the CAFC's fraud list in terms of dollars lost, accounting for $59 million in 2022. Generally, romance scams see cybercriminals pretending to have romantic interest in a target with a view to extorting money.
A scammer will usually establish a false identity on a dating or social networking site and look to establish a relationship quickly while gaining the victim's trust.
"Some similarities we've seen are that scammers are usually located in a different country, somewhere far away," says a representative of RBC's Fraud Transaction Monitoring team. "They like to move the conversation from the social media or dating app onto text message, WhatsApp or a phone call even just to create a stronger bond with the victim."
+ Red flags to look out for 

An individual or new acquaintance asking about your financial situation
Someone painting a picture of being very wealthy and looking for love
Someone claiming to have an emergency need for the funds or who asks for money for a plane ticket to visit
A person asking for photos or personal information that could eventually be used to blackmail victims for more money
Text Message or 'Smishing' Scams
As awareness of email scams increases, many cybercriminals have moved to the lesser known 'smishing' – a mashup of the word SMS and phishing, which is commonly used to describe a phishing attempt over text message. Bank impersonation texts are on the rise, so be way of any text messages claiming to be from your bank – particularly those asking you to log into your accounts or appearing to require urgent attention. Fraudsters will often send texts that try to trick you into divulging personal information. The texts often look very real, as if they came from a trusted, legitimate organization.
"It's not always about money," says RBC Fraud Communications Senior Manager Enete Erediauwa. "The end goal is probably always money, but it may seem legitimate at first if it's a request for a date of birth or an address. It doesn't come off as immediately financial."
There are two types of common smishing attacks. The first is receiving a text message with a link to a fraudulent website that asks you to provide sensitive information. The second is a link that will trick you into downloading malware onto your phone, allowing criminals to access your account and login credentials.
+ Red flags to look out for 

A text from someone pretending to be your bank that asks you to input secure financial information, such as your account login info. For example, RBC will never ask you to provide, confirm or verify personal, login or account information, including PIN, security codes (including one-time passcodes) or answers to personal verification questions, through regular email, text message or phone calls.
A fake text that says a package is on its way to you, or that a failed delivery attempt was made, and asks you to update your delivery preferences including providing credit card info or an address.
The length of the phone number, especially one that's four digits only. RBC, for instance, communicates via text using both long codes, an 8-10 digit telephone number and 5-digit short codes. However, transaction confirmations are only requested via short codes. Get details on specific long and short codes used by RBC here.
Any message that seems unnecessarily urgent in regards to updating your bank account info or taking advantage of a limited-time offer.
It's important to stay vigilant as the tactics behind scams evolve and become harder to spot every day. According to RBC's Bakx, scammers peg their schemes to the time of year as well. During tax season, she says there can be a lot of fake calls from Canada Revenue Agency (CRA) that want to verify the information you've submitted to them.
"We would have people pretending to be from the CRA calling elderly people and asking for payment in the form of a gift card," says Bakx. "Fraudsters even coach the people they're scamming. They tell them their bank might question their buying multiple gift cards and to say they're just shopping for a grandkid."
Visit RBC's Protecting Yourself page to learn what kinds of information your bank will – and won't – request from you in an unsolicited email or phone call, plus find tips on preventing identity fraud, spotting a Ponzi scheme and more.
Stay up to date here on the newest types of scams. If you believe you've been the victim of a scam, report it immediately to your bank, the police and the CAFC.
Remember: If something sounds too good to be true, it probably is.
Things our lawyers want you to know