It's been a summer of amazing festivals. In celebration, here's a run-down of some of the best music moments of 2017 and a giant nod to one of the biggest music events still to come. Let's go!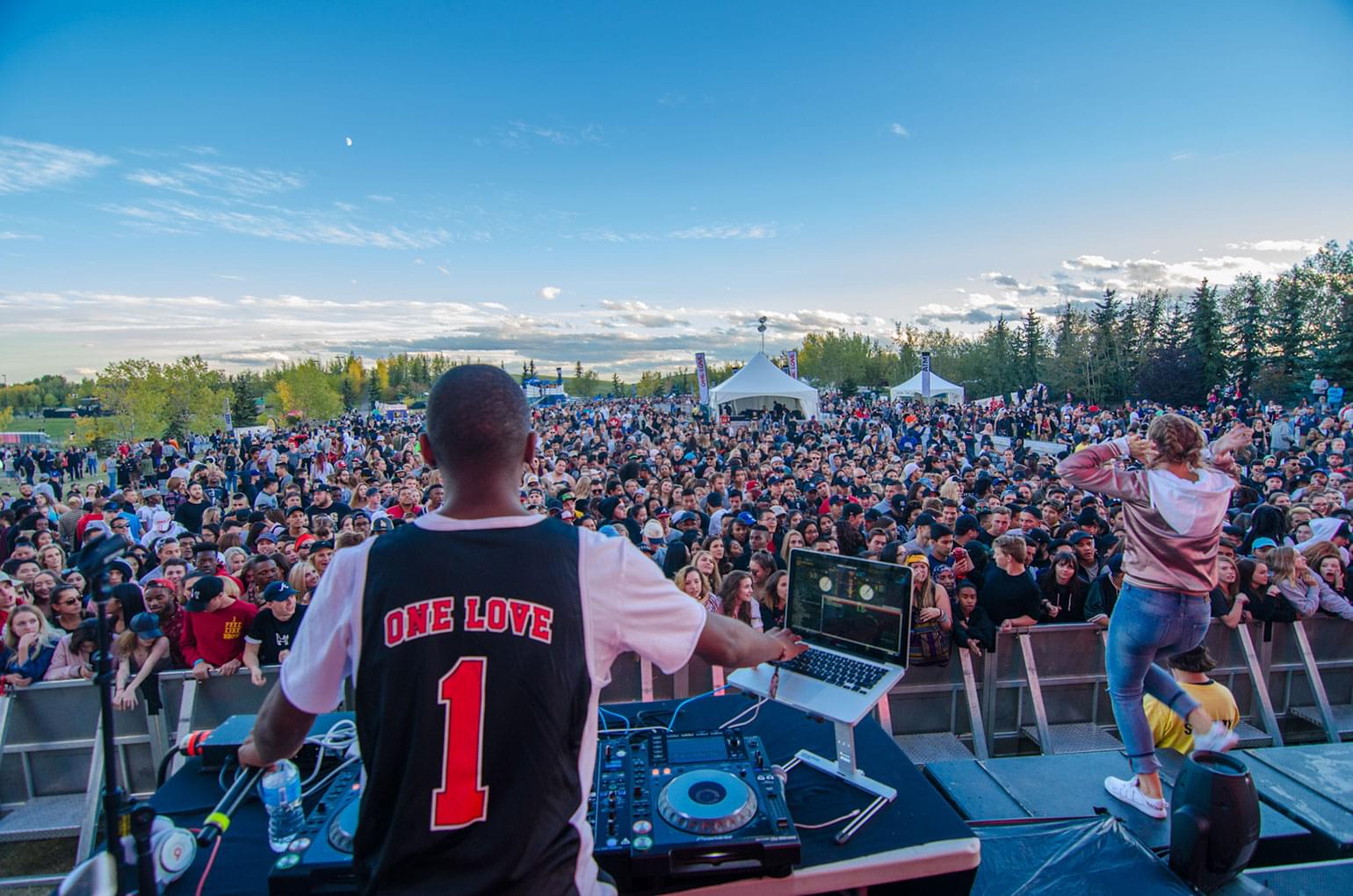 Image courtesy of Jordan Lee and Live Nation
Festival Season, so Far:
Festival season kicked off with Field Trip (June 3-4) in downtown Toronto. This two-day party is the perfect "boutique indie-rock affair" that incorporates local art and gourmet food in addition to world-class musical performances. Notable acts included Broken Social Scene, Phoenix, and Calgary's own Feist.
Canada Day Weekend saw the biggest country music stars — think Thomas Rhett and Kip Moore — play at Trackside Music Festival (July 1-2) in London, Ontario. Yes, there were fireworks to celebrate Canada's 150th birthday. And yes, it was unforgettable.
The next weekend saw two major festivals roar through cities on either side of the country. Over in Surrey, BC, Wiz Khalifa and The Chainsmokers tore up the main stage at FVDED in the Park (July 7-8). Whichever genre you were into, there was a stage for you to party at. House, rap, hip hop, EDM, R&B — it was all represented.
Meanwhile, RBC Echo Beach played host to the best in electronic music at Bud Light Dreams (July 7-8). Sure, it rained a bit, but with Canada's own electro dream team DVBBS putting on such an awesome show, the vibe was beyond great.
Ending the month in Kelowna, BC, 25,000 revellers descended on the Okanagan for hip hop and electro at Centre of Gravity (July 28-30). Best thing about this fest? It's right on the beach!
Image courtesy of Jordan Lee and Live Nation
August was a full-on explosion of festivals. In Alberta, Lauryn Hill played an incredible set at Calgary's One Love Music Festival (August 4). Break-dancers were out in full force on the side stage… Start planning that 2018 ticket.
Then it was all about electro (and Tiësto!) at Chasing Summer (August 5-6) in Calgary. 14,000 fans and 32 artists made this one of the biggest outdoor EDM festivals in Western Canada, with the crowds dancing for two days straight.
VELD Music Festival (August 5-6) in Toronto, and Montréal's ÎleSoniq (August 11-12) also saw electro (and, yes, Tiësto!) take over the cities to the east. VELD was all sorts of amazing. Seriously, you know it's a good party when Diplo gets in a giant hamster ball and rolls over the crowd. As for the ÎleSoniq reviews, descriptions don't get much better than "a rainbow slide leading thousands of EDM lovers into a hole of bottomless bliss."
Still to Come…
There are tons of great events happening all through the cooler months. Here's just one festival to make a beeline for:
Contact Winter Music Festival
– Where: Vancouver, BC
– When: December 26-27
You could spend Boxing Day tucking into turkey leftovers. Or you could descend on BC Place and rave with 36,000 others to some of the biggest DJs and producers in electronic music. Presented by Live Nation Canada and Blueprint, last year's line-up included British brothers Disclosure and Australia's Flume, so expect equally big names…and all the LED lights you can imagine.
Still wanting more? Satisfy your music needs by heading over to RBCxMusic to see unique new covers from Canada's best artists as well as ticket offers to this season's hottest shows.
This article is intended as general information only and is not to be relied upon as constituting legal, financial or other professional advice. A professional advisor should be consulted regarding your specific situation. Information presented is believed to be factual and up-to-date but we do not guarantee its accuracy and it should not be regarded as a complete analysis of the subjects discussed. All expressions of opinion reflect the judgment of the authors as of the date of publication and are subject to change. No endorsement of any third parties or their advice, opinions, information, products or services is expressly given or implied by Royal Bank of Canada or any of its affiliates.